Solar-Log™ WEB "Classic 2nd Edition"
For technically skilled operators who would like to monitor their plants themselves.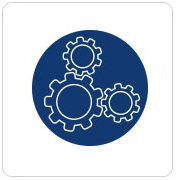 Server

maintenance
To improve the performance of our Solar-Log™ WEB "Classic 2nd Edition" we upgrade our server system. We will proceed this upgrade on March, 28th 2017 at 10:30 pm to March, 29th 2017. The server will be inaccessible in this time.
Any data recorded by the local Solar-Log™ will be imported as soon as the server is accessible again.
Thank you for your understanding and your patience.
Are you interested in professional monitoring?
We would be happy to provide you with the contact information for your local Solar-Log™ WEB partner.
Are you an installer or service provider?
Offer your customers a professional plant monitoring system with Solar-Log™ WEB Commercial Edition.